RANKDOG
Media strategies that put you on top of the competition
Rankdog provides tested and proven multimedia marketing strategies for businesses that want to grow.  We help clients with high value customers achieve outstanding results in the most competitive markets.  If each customer means big revenue for your bottom line, Rankdog will help you unleash the power of your website and generate more traffic than ever before. Whether you business is local or national, our staff will design a marketing strategy tailored to fit your needs– at a price you can afford.
Win the visibility race against your competitors and bring your website to the top of page one for the keywords most important to your business.
Rankdog's team provides expert strategy and planning in the following areas:
Search Engine Optimization: If your website is not performing the way it should, our experts will design a search engine optimization (SEO) campaign that will work. Our results speak for themselves. Rankdog's team will evaluate your current website and provide a strategy geared to push your website to page one of Google search results.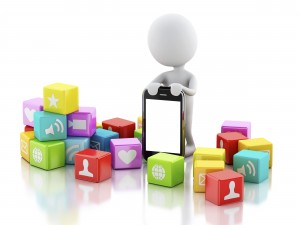 Website Development:  Most websites are never seen because they are not built for high visibly and SEO compliance. Let our team of designers build you a beautiful website that will provide your business with a strong web presence. We'd love to help you look great and be found!
Social Media: Social media can be used to promote rapid and viral sharing of content and bringing more visitors to your business from channels you never imagined!  Our strategies can help boost your business to new levels and add to your overall web presence.
Paid Search: Our team is expert in paid search and can help you use Pay Per Click (PPC) to bring new leads to your business immediately. Let us help you use paid search to add substantial business to your bottom line.
ROI Monitoring: We provide in-depth monitoring of all aspects of your marketing plan to show you how your campaigns are progressing and give you key performance indicators you can use to monitor return on investment.
Find out how the experts at Rankdog can help you move up in the ranks today. We'll help you 'sniff out' the competition – and bury them!